27.04.23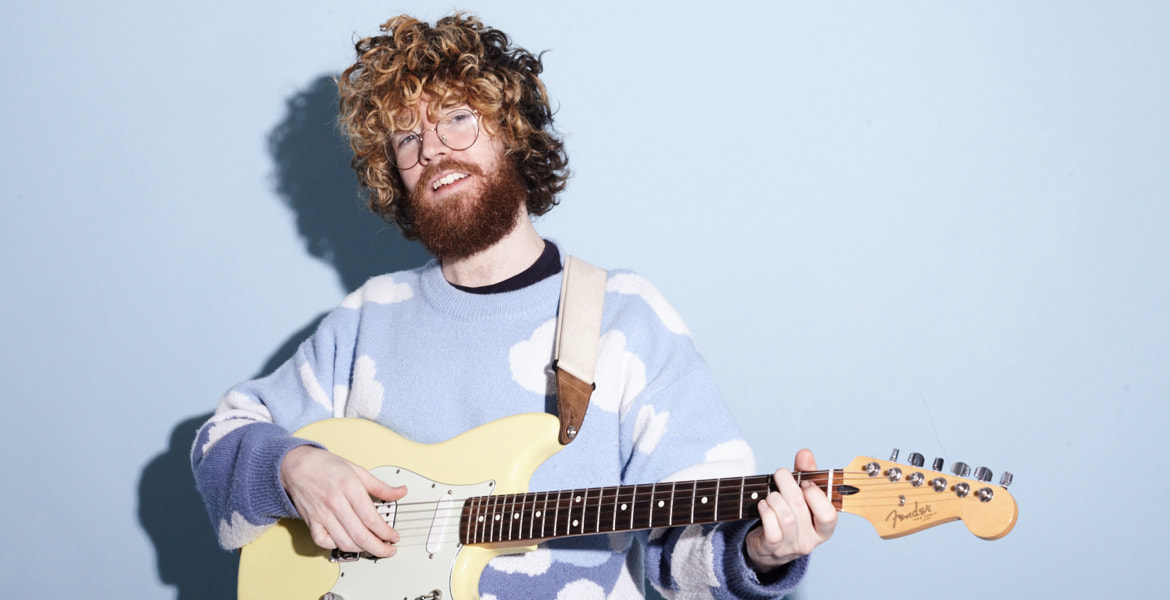 little league shows & puschen prsnt:
Tickets für
JW FRANCIS (nyc) & GRIEF SCENE (bln)

lofi slacker pop X indie rock 27.04.23 in Berlin, Schokoladen
Tickets – JW FRANCIS (nyc) & GRIEF SCENE (bln)
Berlin
---
Informationen
puschen & little league shows prsnt:

JW FRANCIS /// lofi slacker pop/indie rock, nyc
jwfrancis.bandcamp.com /// instagram.com/jw__francis/

+ GRIEF SCENE /// indie rock, bln
griefscene.bandcamp.com/ /// instagram.com/griefscene/

at Schokoladen. doors 19 uhr, concert starts 20 uhr. tickets at the doors and in pre-sale --> https://vvk.link/2hxnc4w

aftershow djs tba!

---
New York's very own JW FRANCIS has announced his brand new album 'Dream House' – his third with London based label Sunday Best Recordings. Coinciding with the announcement is the gloriously up-beat new single 'Casino,' which offers a glimpse into what to expect on his forthcoming feel-good LP.When JW isn't writing songs about his own life or surreal imagery, he writes about other people – most notably around the month of February when he writes valentines songs on his fans' behalf. 
'Dream House' encapsulates all of this and forms a collection of glorious tracks written for other people:

"Every year, about 6 weeks before Valentine's Day, I make the following post on social media:"If you send me the name of your Valentine, and the reason you love them, I'll write a song for them on your behalf."That is how Dream House was born, 3 years ago. Over the past three years, I have received over 300 requests from fans to write songs for their loved ones. All of the songs on Dream House come from this project, some of them have been reworked to speak more to the artist's life, others have remained exactly as they were first written. Ultimately, this is an album about caring for others, and the way we express it."


Written and recorded at the start of 2021 in NYC, 'Dream House' is slightly reminiscent of The Strokes and even has hints of Lou Reed, however the project is still quintessential JW Francis with its blissful melodies and dreamy instrumentation; perfectly fitting given the album's title.
---
GRIEF SCENE are a three-piece indie rock band based in Berlin. They write loud, heartfelt songs about love, friendship and climate anxiety. Formed in 2020 by Ian Tilling (Trapped Mice, Leoprrrds), the band started as a solo project which saw the release of debut album Bad Times in November 2020. He was soon joined by drummer Brandon Walsh, who in turn invited his friend and bandmate Sally Brown to contribute bass and vocals. This intense musical partnership, forged on stage with Berlin bands Gurr and Plattenbau, proved the perfect foil to Tilling's breathless guitar, while Brown's soaring vocal harmonies can be heard to spine-tingling effect on early singles 'R U Still in 2 It', 'Crossing Wires' and 'Wedding Planner'.
In 2021 Grief Scene played their first live shows, mainly DIY events with friends, and later some support slots with touring bands. In December 2022 they opened for Porridge Radio at Festsaal Kreuzberg. In February 2023 Grief Scene released their EP 'Night Owls' on tape, their first physical release.- - -Gefördert von: Der Beauftragten der Bundesregierung für Kultur und Medien ("BKM") und der Initiative Musik.