04.12.23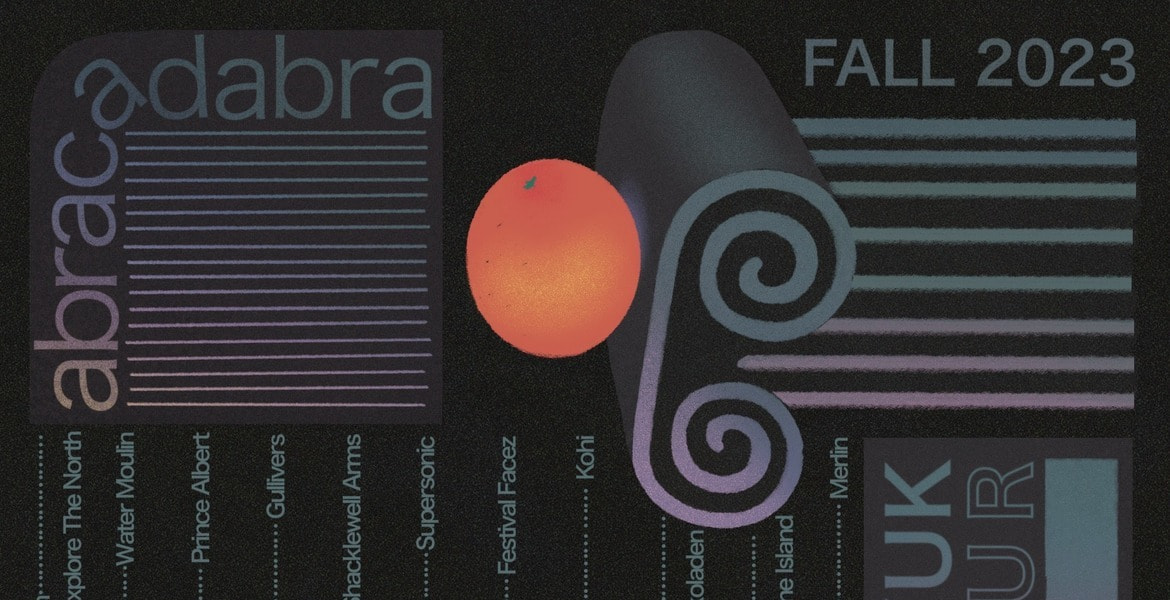 (puschen & little league shows prsnt:)
Tickets für
ABRACADABRA (post-punk-disco-dub, us)

& DIE ANTEILE (lofi dance-punk, bln) 04.12.23 in Berlin, Schokoladen
Tickets – ABRACADABRA (post-punk-disco-dub, us)
Berlin
---
Informationen
puschen & little league shows prsnt:
ABRACADABRA /// post-punk-disco-dub, us
abracadabraoakland.bandcamp.com / instagram.com/abracadabra.band
+ DIE ANTEILE /// lofi robot-rock X dance-punk duo, bln
dieanteile.bandcamp.com / instagram.com/dieanteile
at Schokoladen. doors 19 uhr, concert starts 20 uhr. tickets at the doors and in pre-sale --> https://vvk.link/2u74974
---
Diving into decades of electronica and crunchy sound effects, field recordings and animal sounds, blended with an infectious Latin influence, Californian duo abracadabra's new album 'shapes & colors' shimmies with the charismatic energy of Lizzy Mercier Descloux, the dub hits of Scientist, and the idiosyncrasies of Deerhoof offering an ornate alternative to traditional guitar pop chord progressions as they layer danceable motifs.
'shapes & colors' has been described as "a mind-expanding experience, well worth the backwards time travel" (The Quietus). "If the fantasy of a King Tubby-produced Tom Tom Club floats your boat, then this infectious debut will surely hit the spot." (Electronic Sound) and, it "Bristles with contemporary freshness and wonky charm" (Uncut). Their lead single 'talk talk' was a hit among the folks at the BBC, making its way onto The 6 Music Playlist.
abracadabra hit the road earlier this year with their 5-piece live band, touring to SXSW before a series of dates in the UK supporting The Go! Team. They're thrilled to hop across the pond again later this year, this time as a headliner with dates in the EU as well as the UK.

---
Berlin-based duo DIE ANTEILE's sound falls somewhere between Robot Rock and Electro Dance Punk. They prefer to keep both feet in the clouds and their hands in the suitcase. Inside live mostly cables, plug connectors but also some rather small instruments from which Die Anteile, armed with guitar or bass, elicit their songs. The vocoder holds a special place in their heart and suitcase, distorting the Dada- and cut-up-inspired lyrics or releasing them into the room as Sprechgesang. Die Anteile draw inspiration from the fidgety and franticness of Talking Heads, DAF, Peaches as well as Ryuichi Sakamoto. They like to foam up their tracks to a neo-psychedelic mixture, overturn song structures and remain electro pop curious.