06.07.23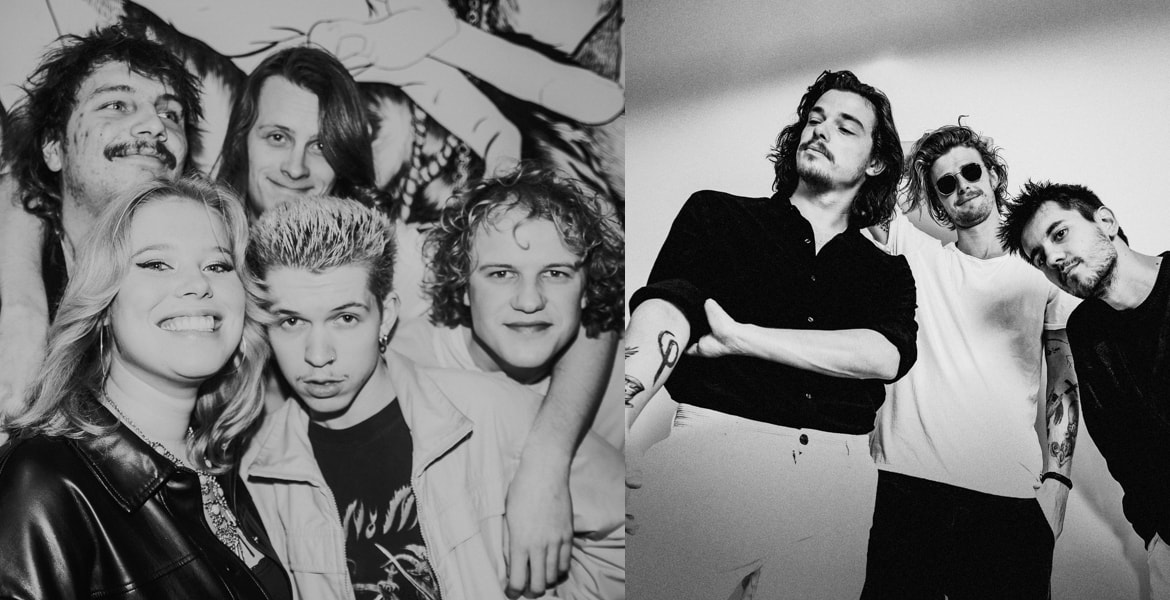 little league shows prsnts:
Tickets für
CLOUDSURFERS (nl) & RAMKOT (be)

garage fuzz punk X noisy alternative rock 06.07.23 in Berlin, Schokoladen
Tickets – CLOUDSURFERS (nl) & RAMKOT (be)
Berlin
---
Informationen
little league shows prsnts:
CLOUDSURFERS /// garage-rock / fuzz-punk, nl
cloudsurfersgarage.bandcamp.com / instagram.com/cloudsurfersmusic/
& RAMKOT /// heavy noisey alternative-rock, be
linktr.ee/ramkot / instagram.com/ramkot.band
at Schokoladen. doors 19 uhr, concert starts 20 uhr. tickets for the concert at the doors and in pre-sale --> https://vvk.link/2oa7n9s
aftershow djs tba.
---
Unpredictable, sweaty, fiery: CLOUDSURFERS are one of the most exciting names on the Dutch garage punk scene. Their explosive live shows feel like a shot of adrenaline right to the heart, Uma Thurman style! This fuzz drenched band (with a twin drummer setup) will run you over like a heavy weight freight train. With debut album Subhuman Essence in the pocket, they're slowly becoming a live phenomenon in the Netherlands. They are inspired by Osees, King Gizzard & the Lizard Wizard and Ty Segall. Standing still is not an option.
---
Belgian trio RAMKOT make ram-rock. Headstrong rock which warrants headbanging just as much as it does dancing! Formed in late 2017 by the brothers Leyman, they soon found Hannes Cuyvers as a third brother to help realise their passion for creating a distinct, compact sound. For fans of Queens of the Stone Age, The Raconteurs, Millionaire, Soulwax, De Staat, Triggerfinger and STAKE.
In February 2023 Ramkot's debut album will arrive. With the singles Exactly What You Wanted and I Can't Slow Down the band already gave fans and critics alike a taste of what to expect. With a big tour planned, the band cannot wait to present their new music throughout Europe.