30.06.23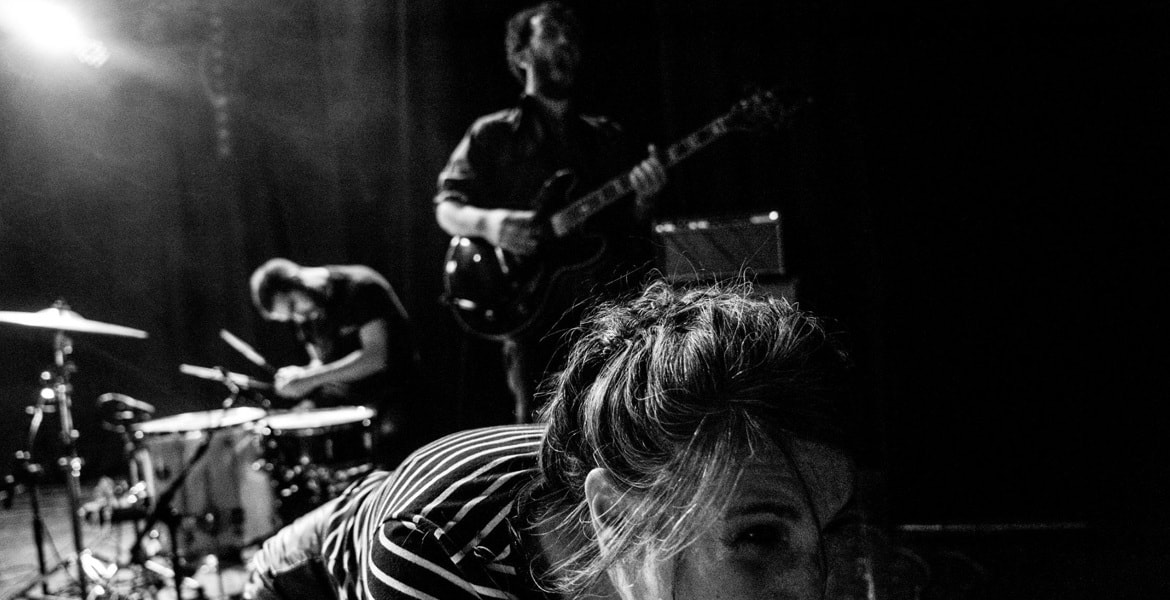 little league shows & dq prsnt:
Tickets für
PRINCESS THAILAND (fr) + SOFT PATTERN (bln)

post-punk/noise-rock/no-wave X indie rock 30.06.23 in Berlin, Schokoladen
Tickets – PRINCESS THAILAND (fr) + SOFT PATTERN (bln)
Berlin
---
Informationen
little league shows & dq agency prsnt:

PRINCESS THAILAND /// post-punk/no-wave, fr
princessthailand.bandcamp.com /// instagram.com/princess_thailand/

& SOFT PATTERN /// indie rock/post-punk, bln
softpattern.bandcamp.com /// instagram.com/softpatternsounds

at Schokoladen. doors 19 uhr, concert starts 20 uhr. tickets at the doors and in pre-sale --> https://vvk.link/2nmkqk0

aftershow djs tba.

---
»After two albums, the first eponymous in 2018 and And We Shine in 2020 (A Tant Rêver du Roi / Luik Records), PRINCESS THAILAND joined again, since July 2022, the Studio Barberine at their publisher Arthur Ferrari, in order to record a new album. During a tour of german stages in August 2022, the band delivered a strong and impressive live experience, the anchor of a sound material in permanent evolution.
Powerful and melancholic, their music is a physical experience, a sound cloud that owes as much to rock as to noise, to no wave as to post-punk. Always in search of a strong identity, Princess Thailand tries new sound experiments in the will to feed a coherent and rich artistic proposal. This one is fully expressed by the choice of a frontal and percussive female voice, combined with feverish and abrasive textures.
Currently in the recording phase, the band is showing ambition for a new inspiring and explosive artistic effort through new tracks in the making.
This new album, scheduled for release in the fall of 2023 on their label A Tant Rêver du Roi, is already shaping up to be a must-have.«

---
SOFT PATTERN is a Berlin based post-punk outfit with Mauro Trotta on drums, Joachim Lenz on bass and Santiago Perez on guitars and vox. They released their first album, Subject Matter, in November of 2022. Their sound blends noisy post-punk drive with indie rock's idiosyncrasies.