12.06.23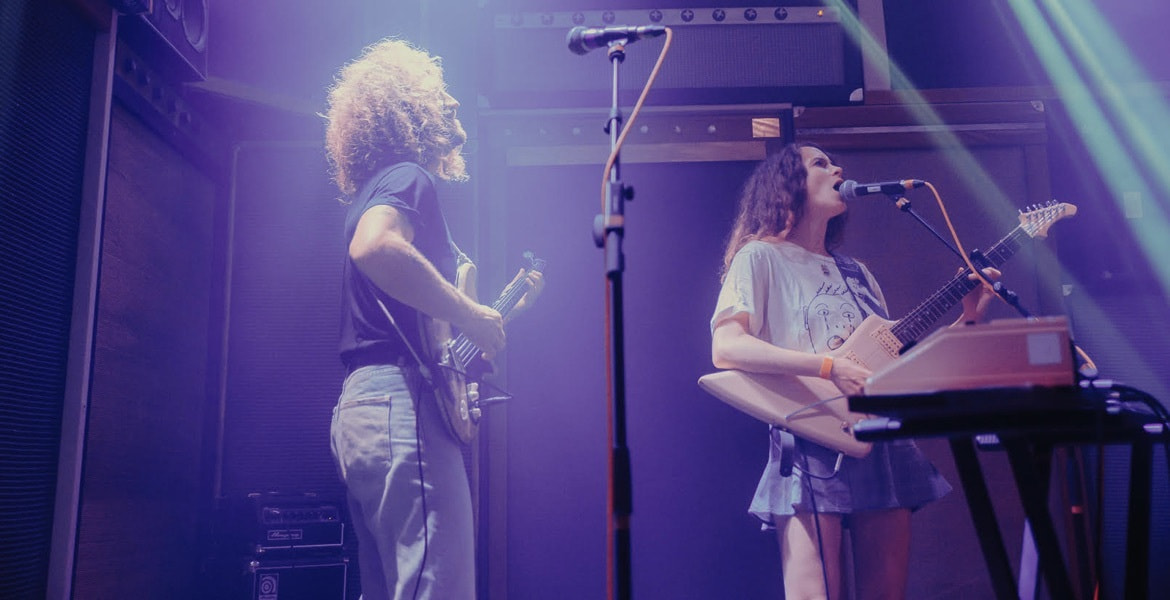 little league shows & EAV prsnt:
Tickets für
BANDIT VOYAGE (ch) & THE GONDORS (bln)

lofi exp wave pop X psychedelic pop 12.06.23 in Berlin, Schokoladen
Tickets – BANDIT VOYAGE (ch) & THE GONDORS (bln)
Berlin
---
Informationen
little league shows & EAV prsnt:
BANDIT VOYAGE /// duo boîte à rythme lofi amour bizarre, ch, entreprise/cheptel recs
instagram.com/bandit_voyage / banditvoyage.bandcamp.com
& THE GONDORS /// psychedelic dream-pop, bln
instagram.com/thegondors / thegondors.bandcamp.com
at Schokoladen. doors 19 uhr, concert starts 20 uhr. tickets at the doors and in pre-sale --> https://vvk.link/2nmile8
---
»BANDIT VOYAGE is a unique band with elements of Pop, Rock, Wave, Oriental, drum machines, bass & guitar! They even made an upbeat Post Punk track feat. Lee Scratch Perry before he passed away.

The duo is fronted by Anissa (also in the up-and-coming Barrio Colette band), an intriguing young Geneva singer of berbere origins sporting a special voice with semi-ironic lyrics, and her talented co-singer/musician, who used to play with the successful Mama Rosin. Robin also plays in & produces many bands in the French part of Switzerland with the bubbling Cheptel Records.
Signed to the French label Entreprise, they have found recognition on francophone radios with the release of their second album in 2021 and many shows in clubs and Festivals across Switzerland, France & Europe.

Mid-2023 they will release their third album!«
---
»THE GONDORS are a psychedelic pop band based out of Berlin, whose members have dabbled in other notable bands such as Chuckamuck, Hellshovel, Gelbart, Charlie Megira and The Modern Dance Club, to name a few. With colourful vibes, fun melodies, serious instrumentation and an overall sonic impact, this is not a band that you want to miss!«