26.05.23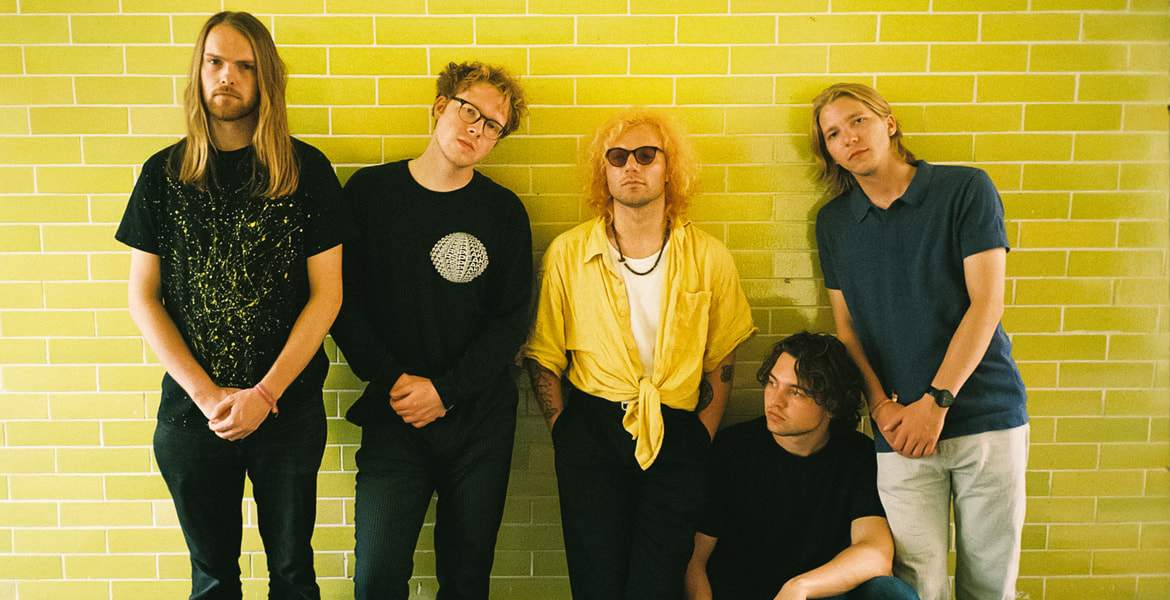 reverberation & little league shows prsnt:
Tickets für
NEUMATIC PARLO & LAWN CHAIR

psych/garage/kraut X indie rock/post-punk 26.05.23 in Berlin, Schokoladen
Tickets – NEUMATIC PARLO & LAWN CHAIR
Berlin
---
Informationen
reverberation fest & little league shows prsnt:

Neumatic Parlo (GER)
Lawn Chair (GER)

Aftershow: DJs Heller Than Hell & Toney The Lonely

Doors: 19.00 / Shows: 20.00 / Aftershow: 22.30

NEUMATIC PARLO
Melancholia! Where your face should be reflected on the glittering surface of the Rhine, there is nothing but emptiness. The river carries our thoughts away in an endless stream of doubt and teenage angst. An intense longing located somewhere between Düsseldorf's notorious old town and the Oberkassel district on the other side of the Rhine. Where could rebellion against boredom thrive better than here in Düsseldorf's uptown? In an area of tension between deceptive wealth, abonded sub culture spaces and the fabled salon des amateurs, there's something cooking and suddenly Oberkassel and L.A. are not that far away anymore.

On their second EP 'Random Toaster' Neumatic Parlo play melancholic psychedelic pop. Gloomy lyrics meet delicate melodies and dreamy soundscapes. Vincent Göttler, Justin Jansen, Luis Wedekind, Frederick Oltersdorf and Simon Hartmann create a sound that is simultaneously international but with Motorik, synthesizers and rattling guitars always rooted in the tradition of their hometown. As if he were an antihero of the early 80s, Göttler sings about fear, doubt and a long search. The answer whether he will find what he is looking for is still pending, but the existential need already sounds just like honey.

After their debut EP All Purpose Slicer still sounded like post punk and no wave, Neumatic Parlo are much more psychedelic and playful on Random Toaster. Sometimes that sounds a little like Yo La Tengo or as grueling and noisy as a Ty Segall. Songs like "Real Insight" and "Airplane" rave about dark romantic trips into other spheres, while "Nicolas Winding Refn" is a scenario full of paranoia that could have sprung from a film by the same Danish cult director. The anxiety becomes almost palpable when Göttler's nervous vocal line lies over a rumbling drum kit and is then literally overrun by a wall of guitars and noise. In "Lake Perris State Recreation
Area" Neumatic Parlo reveal the band's own myth and tell of the joint road trip to the Desert Daze Festival in the Californian desert. In addition to countless Fuzz War escapades, it was an appearance by Slowdive that clearly left its mark here. For the recordings of Random Toaster, the band and producer Patrick Stäudle retired to a
farm in the Black Forest. Seclusion and inner contemplation clearly reverberate here.

Random Toaster will be released on May 14th on UNIQUE Records.

https://youtu.be/ooX-OxNq-h4
https://www.facebook.com/neumaticparlo
https://www.instagram.com/neumatic_parlo
https://parloneumatic.bandcamp.com/


LAWN CHAIR

LAWN CHAIR are here to stay! Since their stage debut in late 2021, the German-indie-punk band has been rehearsing, recording and playing shows relentlessly, including Reeperbahn Festival, Waves Vienna, c/o-pop and Watt En Schlick. The five-piece band around Seattle-born singer Claudia Schlutius, who writes the songs together with who writes the songs together with guitarist Eric Haupt, Schlutius' powerful stage presence and her meticulous songwriting, the band has songwriting quickly made a name for themselves in the German indie scene. After the release of a self-produced first EP in the spring of 2022 was followed in autumn by the recordings for the follow-up "Eat The Beans And Wear The Jeans!". Here they were able to work with producer Olaf Opal and the L.A.-based mixer Chris Coady.

In 2023 LAWN CHAIR will embark on their first headline tour in Germany. "Eat The Beans And Wear The Jeans!" is LAWN CHAIR's second EP, and continues the tradition started with their with the debut EP released in 2022.
The result is songs that offer an even more sophisticated sound spectrum and at the same time are still and at the same time are still 100 percent LAWN CHAIR. Scrappy punk guitars with self-deprecating country licks, lilting reverb and monotonous, driving drum beats carry the sometimes lethargic, sometimes explosive vocals of frontwoman Claudia Schlutius through songs about self-membership, the dream of a life in show business and the hopelessness of the rural idyllyc horror.

https://youtu.be/7eiyLQ4AkpM
https://www.facebook.com/lawnchairmusic/
https://www.instagram.com/lawnchairmusic
https://lawnchairmusic.bandcamp.com/

HELLER THAN HELL
Funk, Afro-Hi-Life, Psychedelic Cumbia, Latin Jazz, Oriental Breaks, RnB, Disco
https://soundcloud.com/hellerthanhell
https://www.instagram.com/hellerthanhell

TONEY THE LONELY
https://www.instagram.com/toney_the_lonely
Toney The Lonely is a genre bending, twitter trending, dancefloor commanding, vinyl enthusiast from Leipzig.