02.02.23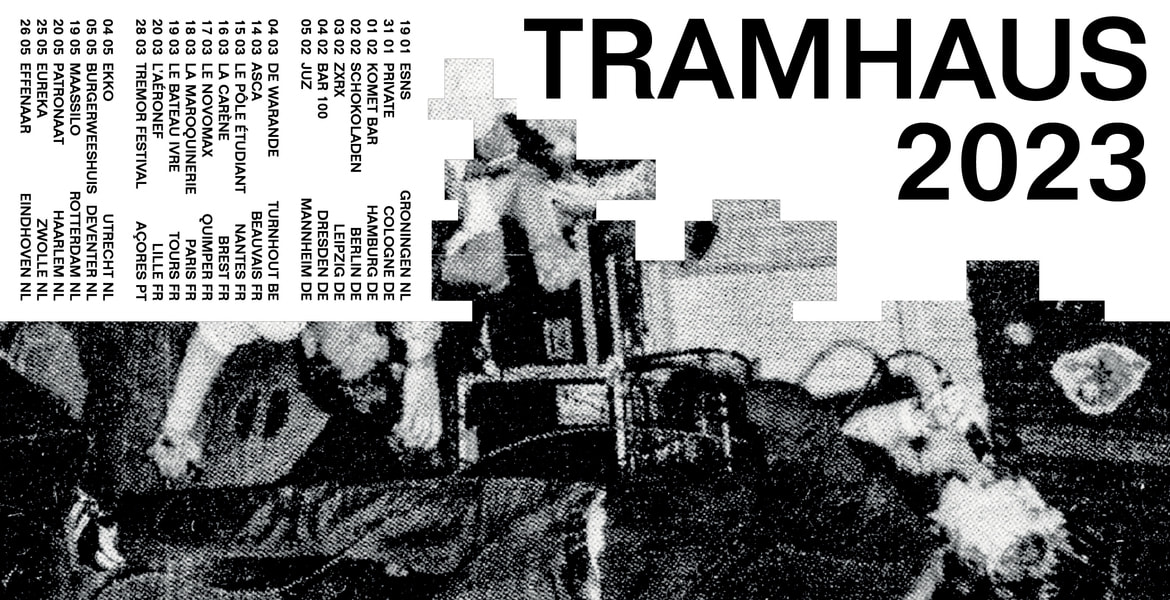 little league shows & twintoe recs prsnt:
Tickets für
TRAMHAUS + JUNK BONDS

post-punk, nl X catty rock, bln 02.02.23 in Berlin, Schokoladen
Tickets – TRAMHAUS + JUNK BONDS
Berlin
---
Informationen
little league shows & twintoe recs prsnt:
TRAMHAUS / post-punk, nl
tramhaus.bandcamp.com /// instagram.com/tramhaus.rtm/
+ JUNK BONDS / catty rock, bln
instagram.com/junk.bonds.band/
at Schokoladen. doors 19 uhr, concert starts 20 uhr. tickets at the doors and in pre-sale --> vvk.link/2gsia8g
aftershow: DJ Asi-Metric (twintoe recs) / post punk/ new wave / dancy / groovy tunes
- - -
TRAMHAUS is a band which flourishes in the unknown and enjoys looking for the boundaries of the common ground. With their overwhelming live energy, they will be able to turn venues into sweating crowds which will be sucked in the hypnosis of the post-punk music of the likings of bands such as Viagra Boys and Pissed Jeans. The flawless dance moves of frontman Lukas Jansen in combination with the gashing guitars and propelling drums, gives the live experience an almost frantic feeling. The band is being praised internationally for its lively and energetic live shows which can be admired throughout Europe in the coming year.

- - -
JUNK BONDS is a new hot four piece band from berlin playing alternative rock in the cattiest fashion.
- - -
Gefördert von: Der Beauftragten der Bundesregierung für Kultur und Medien ("BKM") und der Initiative Musik.