25.01.23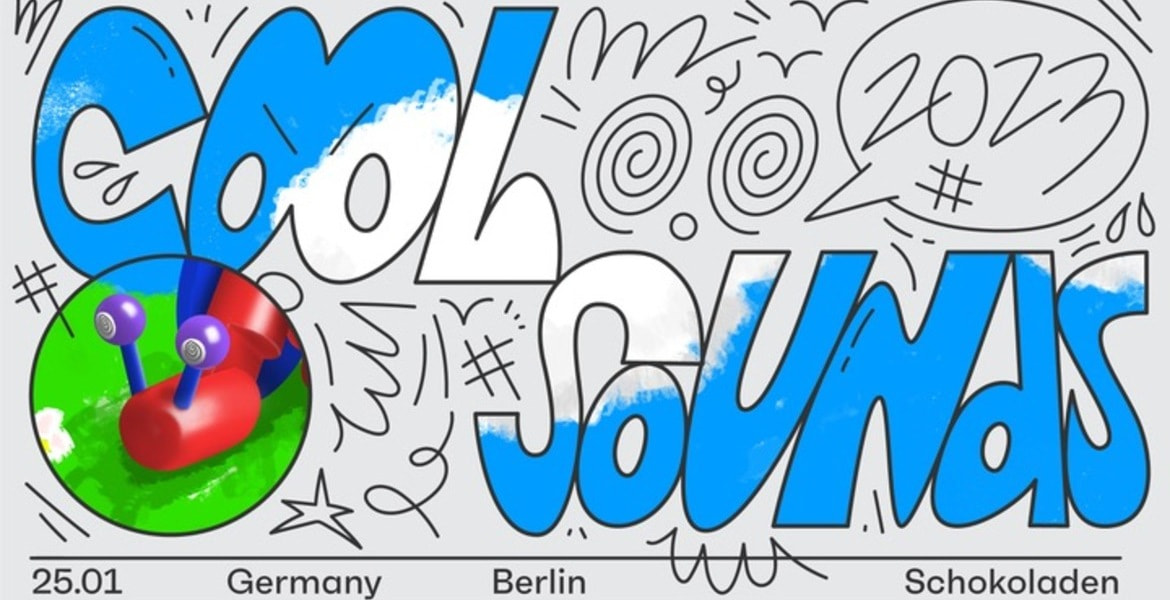 powerline & little league shows prsnt:
Tickets für
COOL SOUNDS & CLEAR HISTORY

indie, aus X post-punk, bln 25.01.23 in Berlin, Schokoladen
Tickets – COOL SOUNDS & CLEAR HISTORY
Berlin
---
Informationen
little league shows & powerline prsnt:
COOL SOUNDS / indie / melbourne, australia
coolsounds1.bandcamp.com /// instagram.com/therealcoolsounds
+ CLEAR HISTORY / post-punk / bln
clearhistoryband.bandcamp.com /// instagram.com/clear_history_bln
at Schokoladen. doors 19 uhr, concert starts 20 uhr. tickets at the doors and in pre-sale --> https://vvk.link/2fadzcg
---
COOL SOUNDS is the key project for Australian pop polymath Dainis Lacey, with a live band that sees up to six musicians crowded onstage. Across four albums to date, Cool Sounds move deftly through indie-rock, 80s pop, cheerful funk and alt-country, with a lightness of touch that disguises Lacey's thoughtful, perceptive songwriting.
New album Like That comes out in October 2022 and its three singles have already been covered by The Evening Standard (UK), The Guardian (UK), Radio France, Frankie Magazine and NME Australia, with airplay on BBC 6 Music, Triple J, Double J and across community radio.
Cool Sounds toured Europe in 2015 and 2019 and return in early 2023. They have shared stages with Twin Peaks (US), Spiral Stairs (US), plus Australian indie royalty like Good Morning, Snowy Band and Mod Con. Their 2019 album Cactus Country was nominated for an AIR Award, and previous releases have been featured in Line Of Best Fit (UK), Raven Sings the Blues (US) and elsewhere.
"Funk-striped indie pop, balancing comfort and cool" Raven Sings the Blues
"Bright and catchy, the hooks are plentiful...giving off summery holiday vibes" The Guardian
"Incredibly polished indie pop" NME Australia
---
CLEAR HISTORY are a scorching post-punk trio from Berlin who make a big deal out of little things, sometimes vice versa. Their influences include correct grammar, Rihanna & 'Waiting Room' by Fugazi. They make muscular songs about intimacy whilst dreaming of an extravagant breakfast the day after the rapture. What will the dance floors look like over there? What music will ring true and make the people move? Clear History are giving this their full attention! Clear History´s songs cast a huge net across themes of raucous opposition, identity, closeness, gifting and exploding cars. They are a full-hearted call to arms from a stubborn Aries concerned with wasting time and energy. With such rapport for the touchstones of danceable post-punk (ESG, Kleenex, Gang of Four) Clear History are proud hi-hat botherers, bounding along with the plummy bassline, joining the dots whilst thinking to the beat. This debut documents the tantalising first sparks from a band intent on holding up a magnifying glass to the sun.
- - -
Gefördert von: Der Beauftragten der Bundesregierung für Kultur und Medien ("BKM") und der Initiative Musik.