29.11.22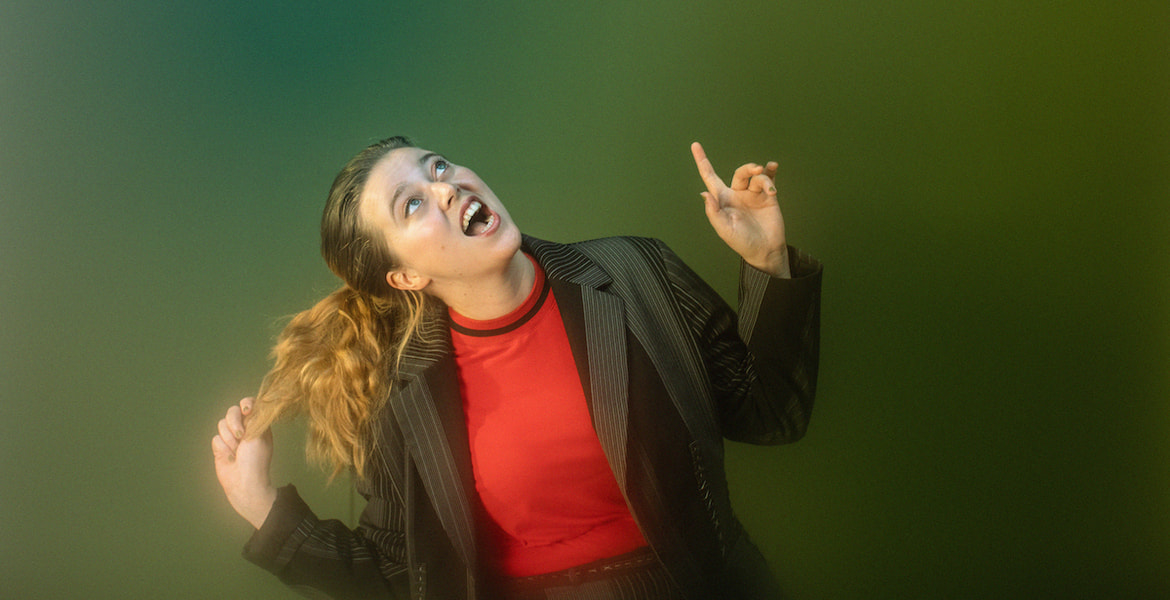 Tickets für
ALBERTINE SARGES

& MEAGRE MARTIN 29.11.22 in Berlin, Schokoladen
Tickets – ALBERTINE SARGES
Berlin
---
Informationen
puschen & little league shows prsnt:
ALBERTINE SARGES /// EP Release Show! /// indie, bln
albertinesarges.com /// instagram.com/albertinesarges/
+ MEAGRE MARTIN /// indie, bln
meagremartin.bandcamp.com /// instagram.com/mmdukes/
at Schokoladen. doors 19 uhr, concert starts 20 uhr. tickets at the doors or in pre-sale --> https://vvk.link/2cnq25s
- - -
After numerous collaborative projects, including the Italian synthwave band Itaca, Holly Herndon and Kat Frankie, Berlin born and raised artist ALBERTINE SARGES brings together a new band for her debut LP "The Sticky Fingers" and signs to UK indie label Moshi Moshi Records. Her debut album, out in January 2021, approaches her take on feminist theory, musings on bisexuality, gender stereotypes and mental health.
These topics fall under the ever-shifting veneer of Albertine's chameleonic pop motifs: from Viv Albertine-inspired post-punk and kaleidoscopic dream-pop to quiet-loud guitar squall and Tune-Yards reminiscent vocal acrobatics. While Albertine Sarges maintains a sense of comedy in her approach, her music is also a platform to explore the self and contribute to broader societal discourse.

- - -
MEAGRE MARTIN is a Berlin based indie music project founded by African-American musician/song-writer Sarah Martin (she/her) in the summer of 2021. Sarah is originally from Boston MA, but moved to Berlin Germany in the fall of 2017. Searching for meaning in a crumbling global climate, this project was created as a means of survival, and catharsis through uncertain times.
A few months into the project's culmination, Freddy and Max joined the band to make a solid trio.
Inspired by artists like Big Thief, Sharon Van Etten, and Cate Le Bon, Meagre Martin gives the ethereal a hard edge. Blending together elements of lo-fi and new-Americana, Meagre Martin is a culmination of experience rooted in healing, through lyricism that gives nostalgia new layers and expands grief's potential.
- - -
Gefördert von: Der Beauftragten der Bundesregierung für Kultur und Medien ("BKM") und der Initiative Musik.
https://www.facebook.com/events/1085109842195053