26.10.22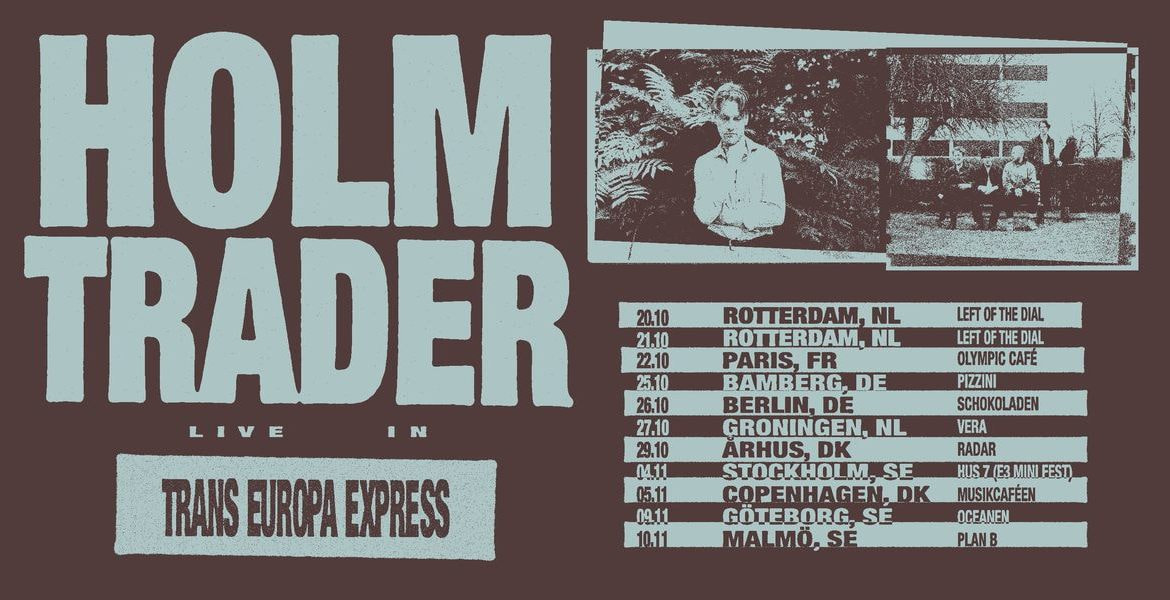 Tickets für
TRADER & HOLM

(2x indie, dk) 26.10.22 in Berlin, Schokoladen
Tickets – TRADER & HOLM
Berlin
---
Informationen
little league shows prsnts:
TRADER & HOLM
2x indie-rock from denmark!
holmband.bandcamp.com /// instagram.com/holm_on_the_internet
trader-band.bandcamp.com /// instagram.com/traderband
at Schokoladen. doors 19 uhr, concert starts 20 uhr. tickets at the doors and in pre-sale --> https://vvk.link/2ax145s
---
TRADER is a rock band from Aarhus, Denmark, playing heavy and explosive indie rock. Their sound is inspired by the American rock scene from the 90's with bands such as Pavement, Weezer and Dinosaur Jr, but their sound also refers to more contemporary artists such as Alex G and Hovvdy. It is the sound of a close-knit band with an honest expression, who as an intense musical freight train slowly but steady will run the listener over - in a highly positive way. Their music has also been described as seeing a fist fight in slow motion. It is pop songs wrapped in heavy distortion and loud drums, with a raw yet sincere sound, full of catchy melodies and noisy guitars. Trader's sophomore album "Their Best Work So Far" will be released on October 14th 2022 via the Copenhagen based indie label Part Time Records.
---
Mikkel Holm Silkjær, the frontman of Danish indie rock combo Yung, is finally set to release his long-awaited debut solo record as Holm - the first release with this solo project since 2018's "Dappled" EP. Titled "Why Don't You Dance", it's a product of three years of writing and nearly six months of recording, it's a gleefully varied guitar-pop record that veers between styles.
Recorded by Yung bandmate Tobias Guldborg Tarp, Why Don't You Dance is the sound of Silkjær stepping away from his group's predilection for taut rock and roll and instead embracing a different side of his musical personality, one defined by his sharp ear for a hook, as well as - crucially - his burgeoning ability as an expressive lyricist.
The record is out January 28th 2022 via PNKSLM Recordings (ShitKid, Vero, Les Big Byrd, Holy etc.).
---
Gefördert von: Der Beauftragten der Bundesregierung für Kultur und Medien ("BKM") und der Initiative Musik.